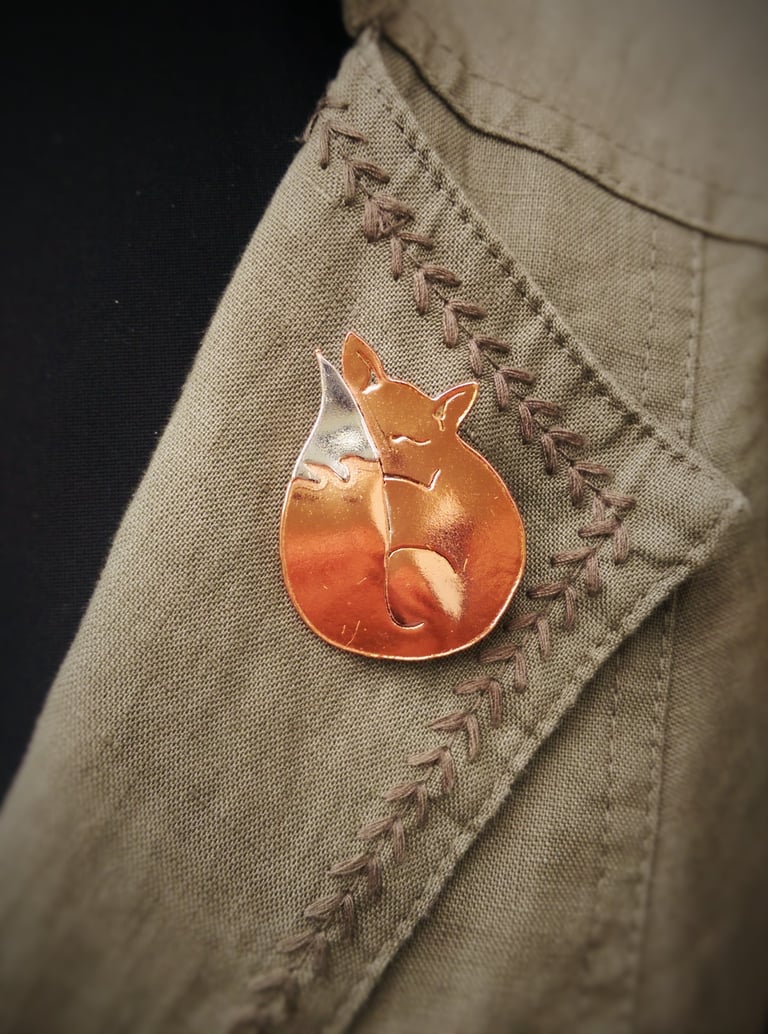 This beautiful little sleeping fox brooch is made from copper and silver. Perfect for an autumn jacket or snuggly winter coat!
The fox has been hand drawn and then is hand pierced (sawn) from sheet copper - so each little foxy is unique. The tip of her tail and the brooch pin are made from sterling silver.
The copper fox has been lacquered to keep it shiny for as long as possible!
Dimensions - approx 4.5cm at longest part.
Brooch pin is 2.5cm.
Please click on "looking after your jewellery" option below for more information