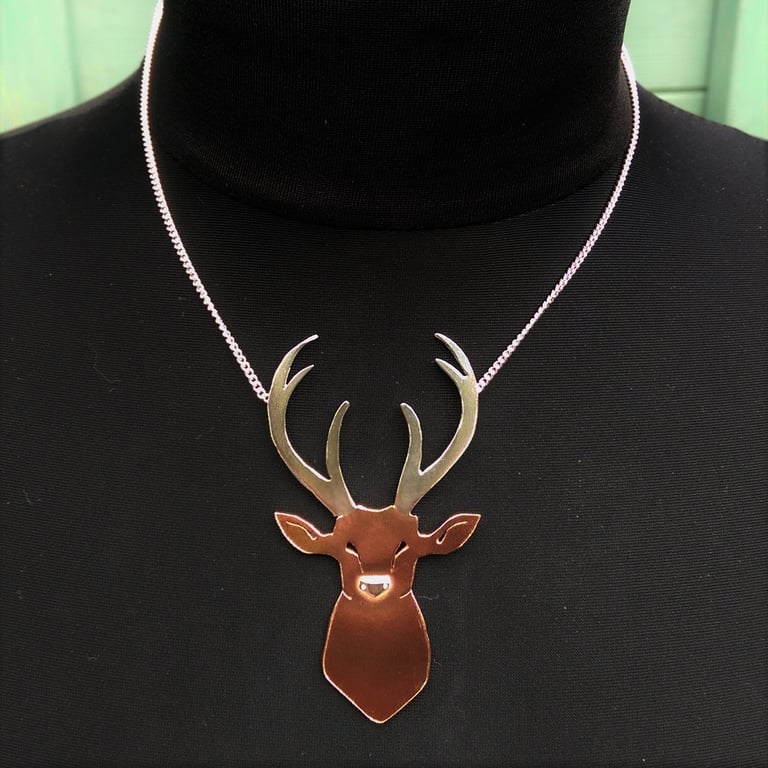 I simply adore this beautiful Stag Necklace and have my own I wear constantly! Drawn freehand then hand pierced (sawn) out of copper sheet. His antlers and nose are also pierced out from sterling silver sheet.
The curb chain is soldered to each antler so the elegant silhouette is not disrupted.
Stag length from top to bottom - approx. 7cm
Chain length - 18 inch
As each piece of Barking Hen Jewellery is handmade, each one may vary slightly from the photo, but this is what makes it unique.
If you require a different length chain or slight variation please contact me.
The copper is lacquered to help prevent tarnishing - please see "caring for your jewellery" tab.