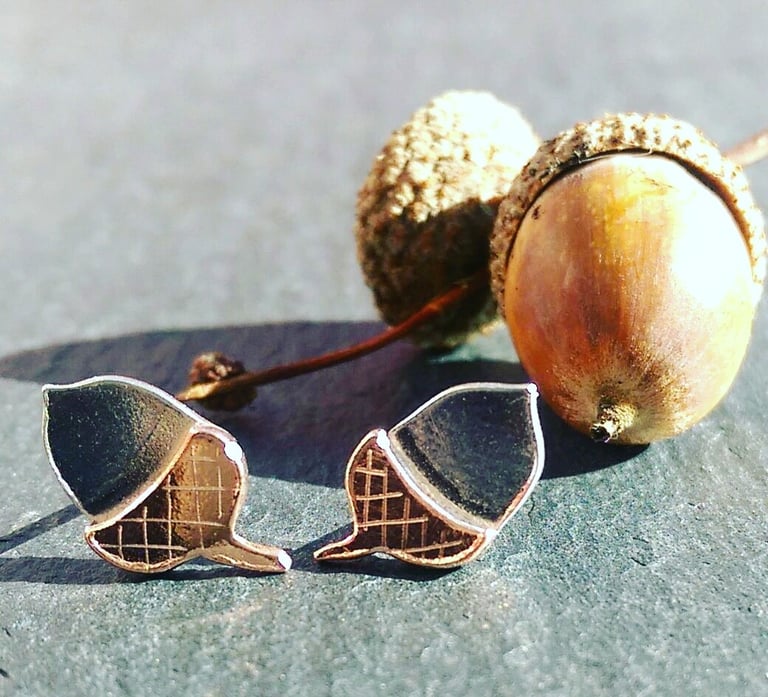 These gorgeous little stud earrings are hand pierced (sawn) from silver and copper. Inspired by our wonderful British autumn, the little earrings will go with all of my Autumn range.
The back of the acorn is made entirely of sterling silver so if you are sensitive to metals no copper is lying flat against the skin. The copper is lacquered to slow down the tarnishing process.
Size - just over 1cm. Each acorn is unique, so may vary slightly in size.