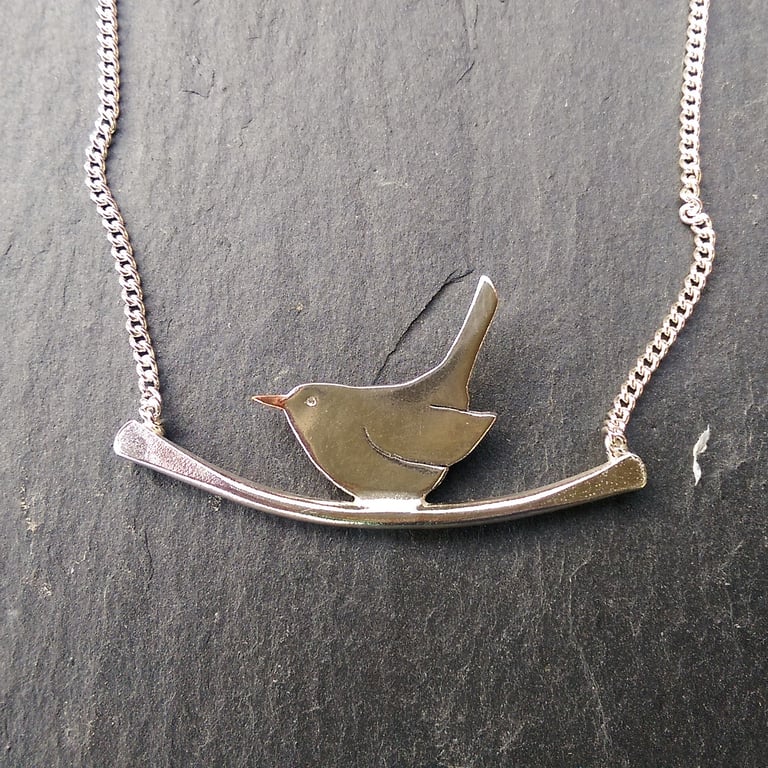 Jenny Wren on a branch Necklace
Who doesn't love a little Wren hopping around in your garden?! My little garden wren inspired me to make this pretty necklace.
Cute little Jenny Wren is hand pierced (sawn) from silver sheet and has a tiny copper beak. She sits upon a silver wire branch which is approx 4 cm long (wren approx 2.5 cm).
The chain is soldered directly onto each end of the branch, so no clumsy loops or holes to spoil the simple design.
Chain length approx 18 inches.