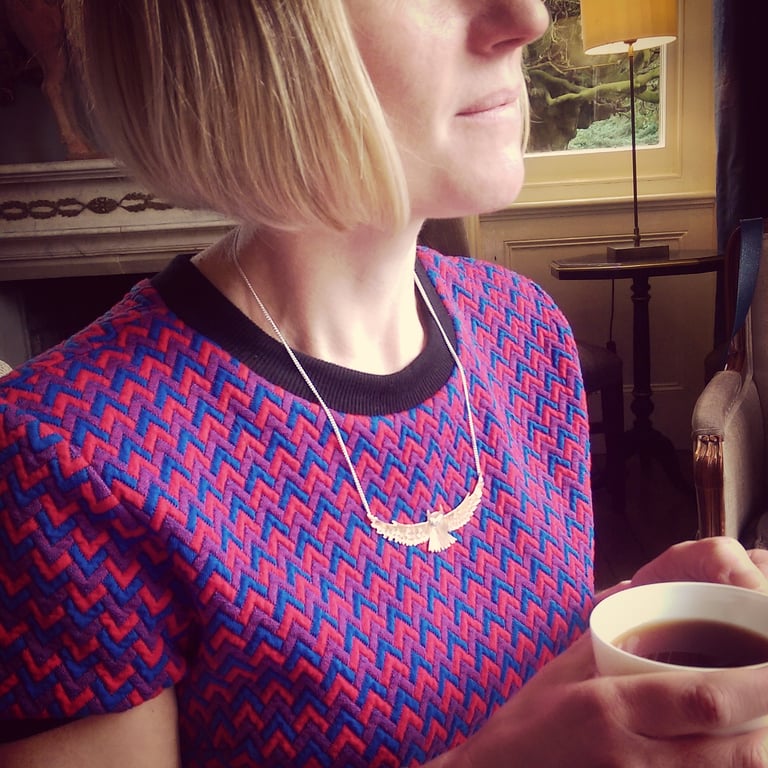 This stunning owl necklace is hand pierced (sawn) from copper and her little face is detailed in sterling silver.
The outstretched wings are textured to give the impression of feathers rippling in the breeze.
The copper has been lacquered to slow down tarnishing.
Approx size - 9 cm x 2 cm.
Chain length - 46 cm (18 inches)
Please note each piece of jewellery may vary slightly from the photo as it is made by hand so each one is unique.