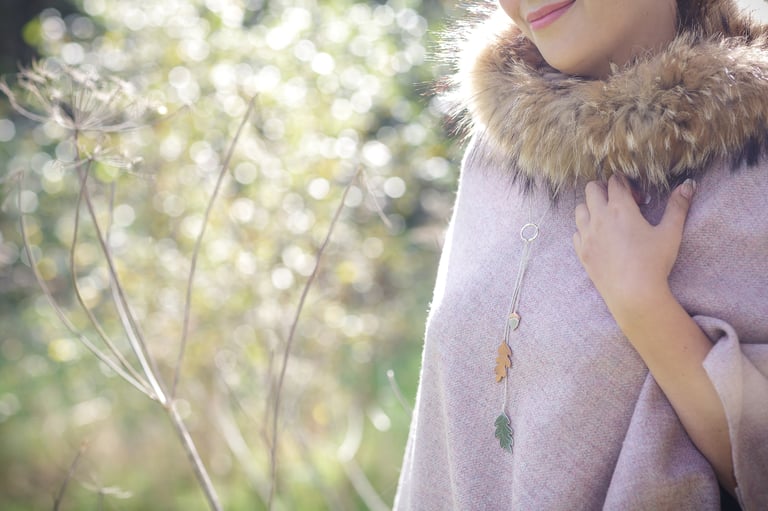 This stunning Autumn lariat necklace is so versatile. Handmade from sterling silver and copper, each oak leaf has been hand drawn then hand pierced (sawn) from sheet metal so each one is unique. The little acorn is made from a combination of silver and copper. The lariat can be worn high and close to the neck or long, simply slide the hoop up and down the chain.
The copper has been lacquered to slow down the tarnishing process.
Total lariat length from one end to the other approx 80cm.