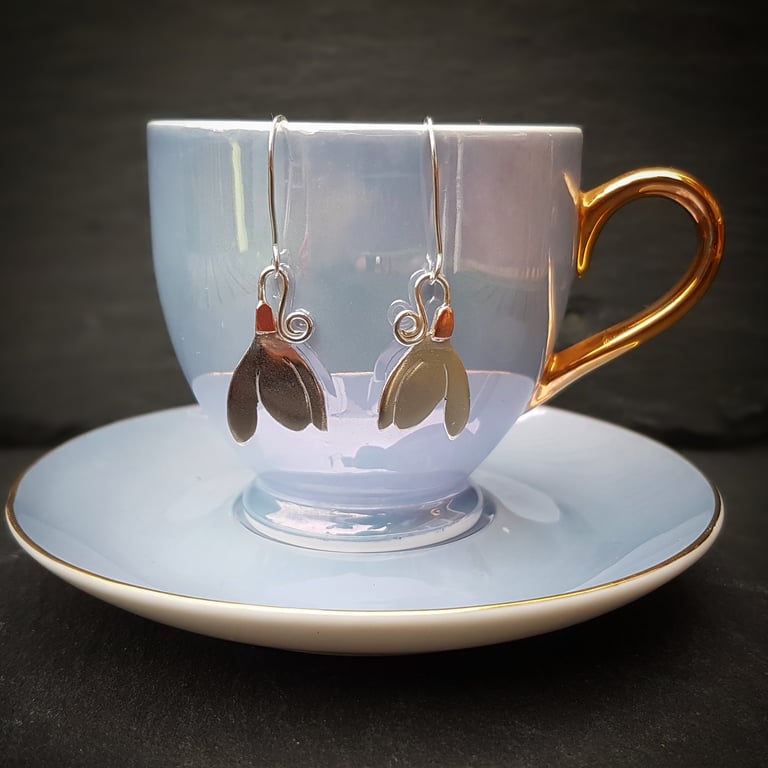 These gorgeous little snowdrop earrings are handmade from sterling silver with copper detail. "I love the way they dance when being worn like a real snowdrop" .
The snowdrop is hand drawn onto sheet silver then hand pierced (sawn) and the copper detail is silver soldered on. The tendrils at the top of the flower will keep them in place and let them "dance".
Approx snowdrop size 2cm but please remember all Barking Hen Jewellery is handmade so may vary slightly from the photo.