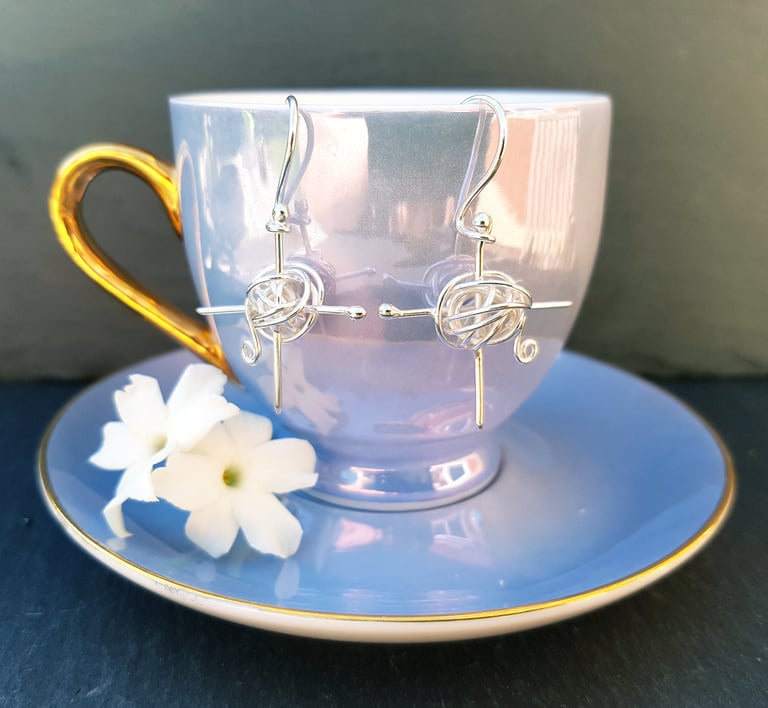 Knitting Silver Drop Earrings
The perfect gift for all knitters! These ball of wool and knitting needle earrings are handmade from sterling silver wire. The handmade ear wires are looped through and soldered so nice and secure.
Approx ball of wool size 1cm, knitting needle length approx 3cm. Total length approx 4cm. Please remember each earring is totally handmade so may vary slightly from the photograph.