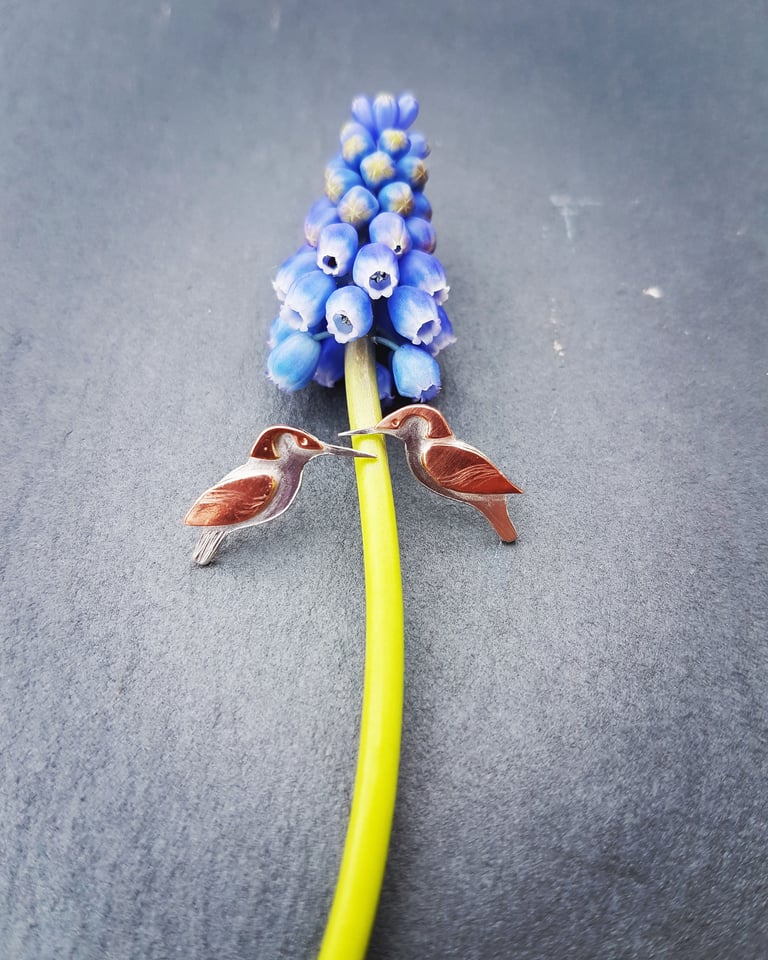 These beautiful tiny kingfisher earrings are hand drawn and hand pierced (sawn) from silver and copper. The wing and the head have a copper detail and really are a labour of love to hand make as they are so dinky!
Approx kingfisher length 2cm. The earrings come with 2 sets of earring backs.
Please note that all Barking Hen Jewellery is hand made so may vary slightly from the photo.