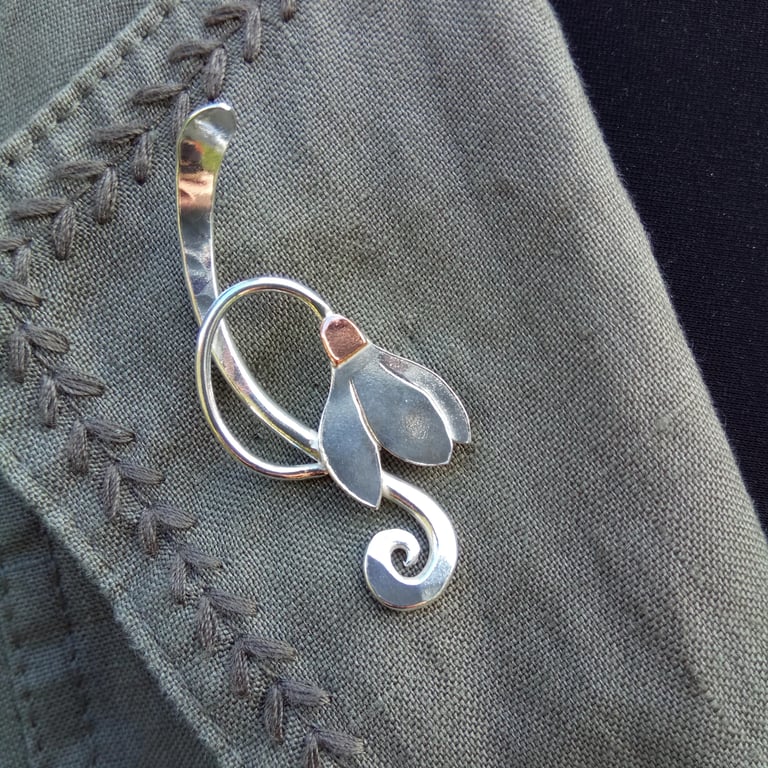 Snowdrop & Leaf Lapel Tack - Large
This beautiful silver snowdrop depicts the essence of Spring. The flower is hand drawn then hand sawn, and a tiny copper details has been added. The swirling leaves are hand forged and hammered out of silver wire.
To make sure the brooch/pin hangs perfectly the weight is distributed between two tacks soldered onto the back and come complete with two with sterling silver pin backs.
Approx length: 5cm. Please note all Barking Hen jewellery is hand made so is unique and may vary slightly from the photo and stated size.