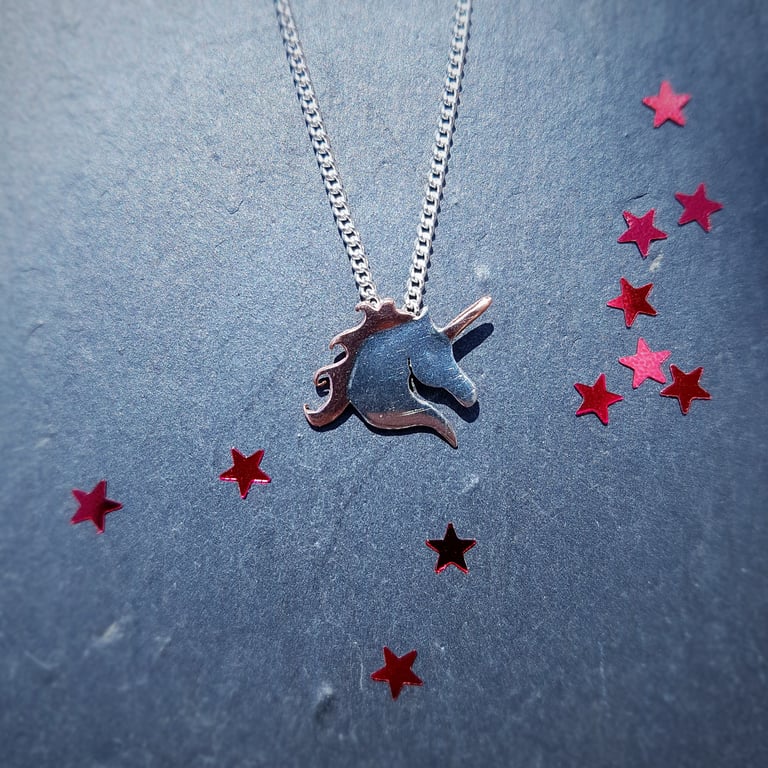 Silver and Copper Unicorn Necklace
Who doesn't love a Unicorn?! I just had to make one and am very pleased with my tiny creation! She is hand drawn then hand pierced (sawn) from silver. Her mane and horn are hand pierced from copper and silver soldered together. She is attached directly to a 16 inch silver curb chain so she will always stay in place at the front!
Unicorn pendant size approx 1cm.
Please note that all Barking Hen Jewellery is made by hand so each is unique and may vary slightly from the photograph.