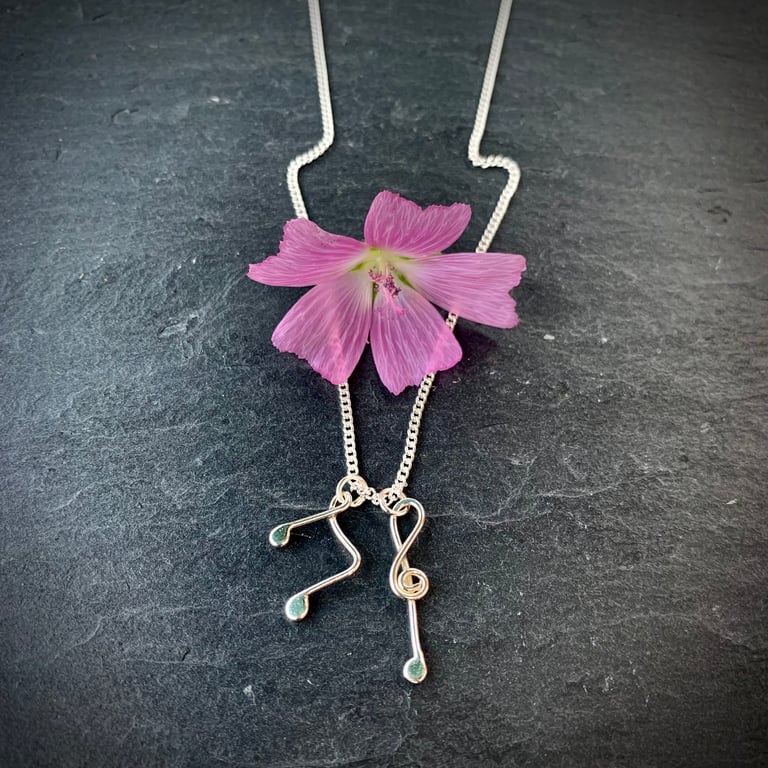 Melody Music Note Necklace
The perfect gift for anyone who loves music! This music note necklace is handmade from silver wire and soldered at every joint so they are durable and won't uncurl.
Approx. size of note and treble clef = 1cm.
Please note all Barking Hen Jewellery is handmade so may vary slightly from the photo.
Please allow a max of 2 weeks for your order to be made for you. A signature will be required when receiving your package as sent via Royal Mail special delivery.