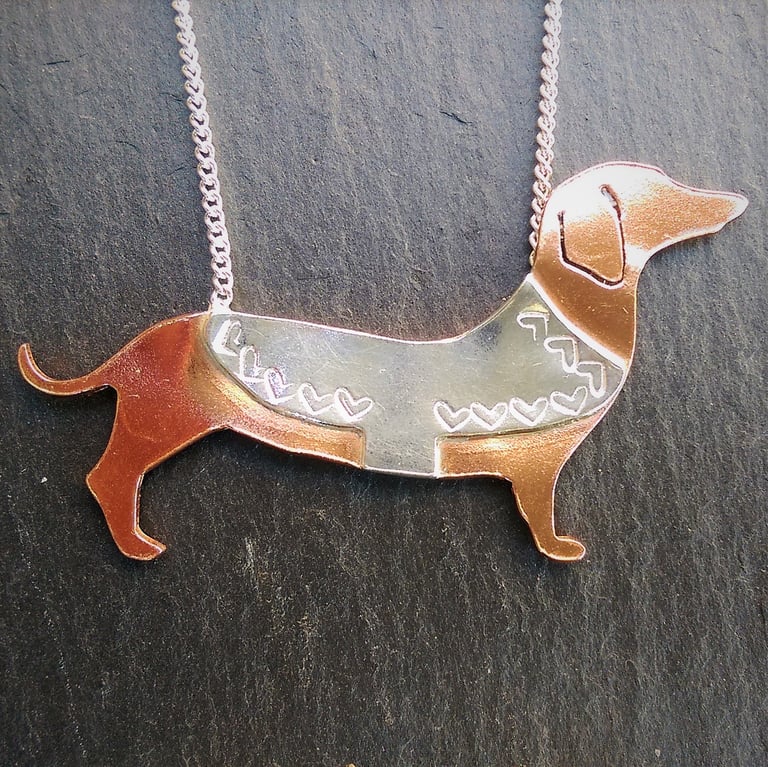 This little cutie is made from copper with a sterling silver jacket. "Sizzles" as I like to call him, is hand drawn, then hand pierced (sawn) so each one is slightly different and unique! His little jacket is hand stamped with pretty little hearts. He hangs from a sterling silver 18 inch curb chain.
Dachshund size - approx 7cm width x 4cm depth
The copper has been lacquered to slow down tarnishing.