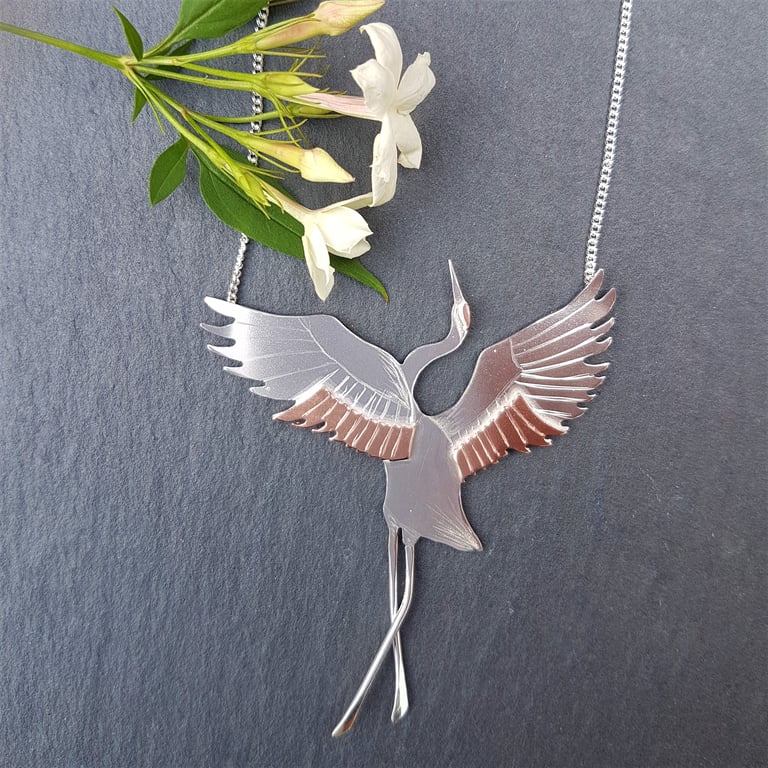 Red Crowned Crane Necklace
This stunning statement silver and copper necklace, was inspired by the red crowned cranes of Japan. The crane is hand drawn onto silver then hand pierced (sawn) using a hand saw. If you look closely you can also see a tiny copper cap added to her head. The necklace is hallmarked in Birmingham as she weighs approx 16 g.
In some countries the red crowned crane is thought to symbol of and longevity.
Chain length - 18 inches/45 cm
Wing span - 7 cm
Length of crane - 9 cm
Please note this design is handmade to order and needs to be sent for hallmarking so will take approx 3 weeks to deliver.
All Barking Hen Jewellery pieces are made by hand from scratch so may vary slightly from the photograph - this is what makes them unique!