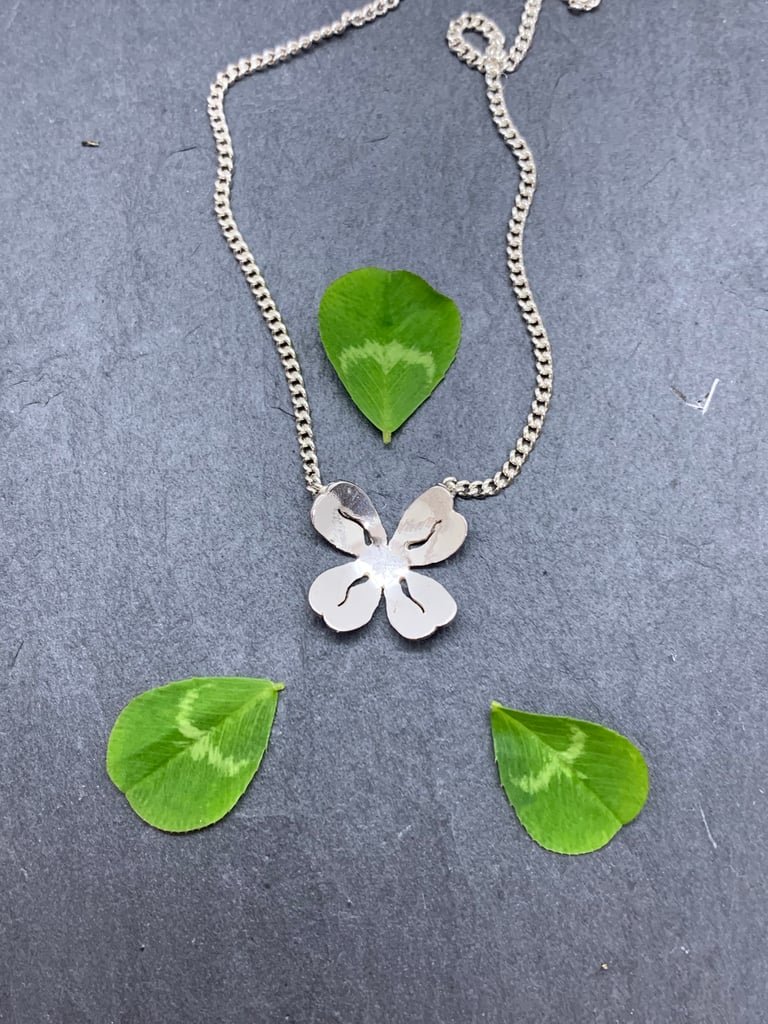 Silver Four Leaf Clover Necklace
This beautiful silver handmade four leaf clover necklace is hand sawn from sterling silver. The perfect accessory for any outfit this little clover is approx 2 cm in size. The 18 inch chain is soldered directly to the pendant so it always sits perfectly. The clover is very slightly domed, with textured detail to add contrast.
If you would like a 16 inch chain please get in touch as all Barking Hen Jewellery is made by hand so can be easily altered.
Please note that each piece of jewellery is unique so may vary slightly from the photo.
Orders to Europe may incur extra postage charges.