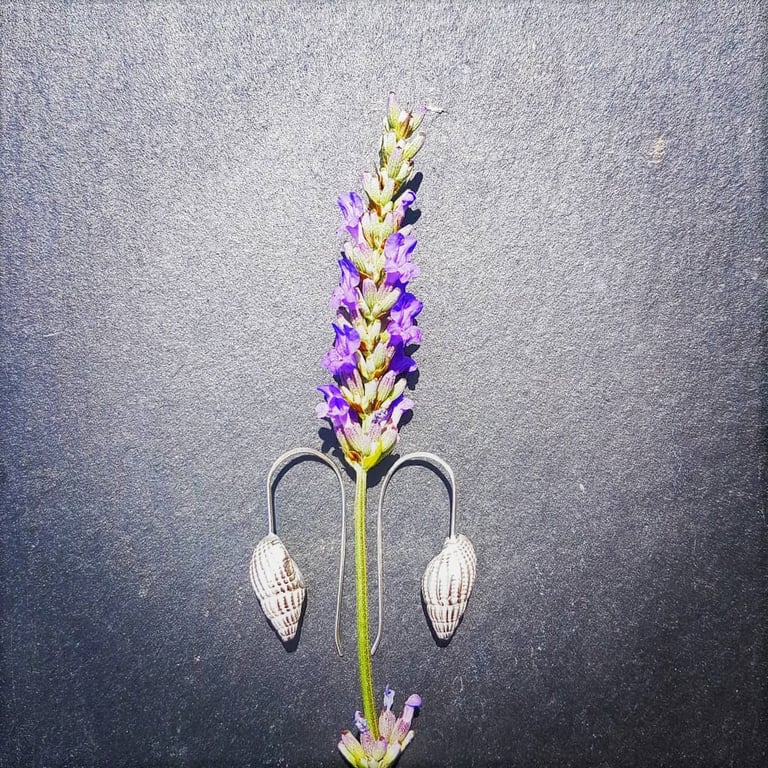 Conical Shell Drop Earrings
These beautiful conical shell drop earrings, are cast from a shell I picked up on a Dorset beach. The shell is from a whelk or sea snail. The shell was then cast in sterling silver, so is a perfect copy of the original shell, including the beautiful textured detail on the outside of the shell.
The handmade long ear wires balance the piece perfectly to create a modern feel to the design.
Approximate total length 4cm.