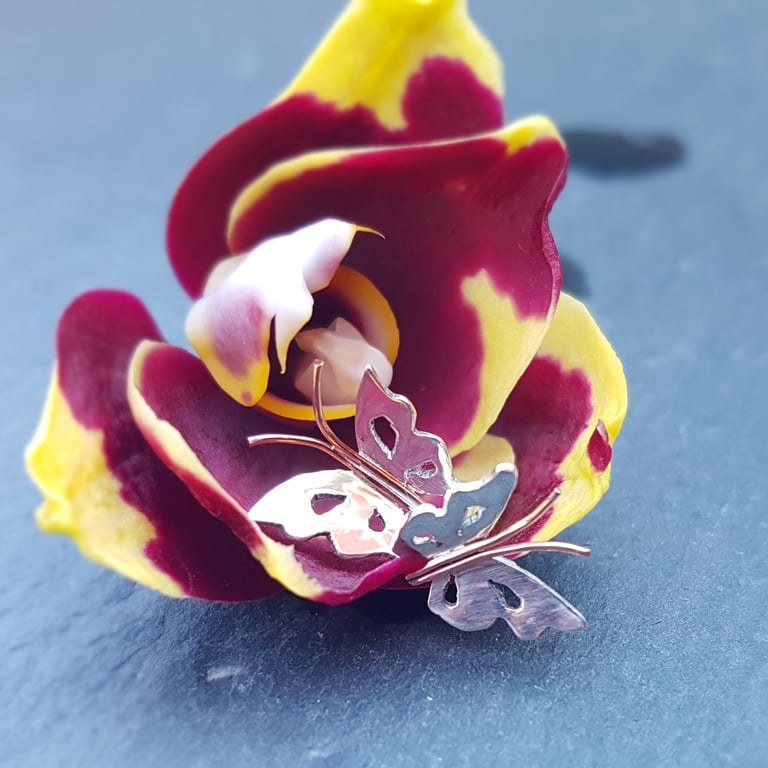 Tiny Butterfly Silver & Copper Stud Earrings
These beautiful tiny butterflies are hand drawn onto sheet silver and then sawn out by hand - a very fiddly process indeed! The body of the butterfly is made from copper and the posts and butterfly earring earring backs are silver.
Each butterfly is approximately 1cm in size.
Please note each butterfly is made entirely by hand using traditional jeweller's techniques and is unique so may differ slightly slightly from the photo.